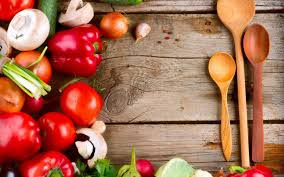 1. Can I sell food online using the Chefs Without Limits portal or App?
A: Most of you looking for the answer to "Where can I sell food online?" can look no further. Our portal, namely Chefs Without Limits has all the finest features for selling your food online be it vendors at food courts or restaurants. Just register and begin selling.
2. Where can I put my menu online?
A: You can put your food menu online using Chefs Without Limits if you are looking to sell to local customers. You can register as a restaurant or food vendor of any type and add your business along with your pricing, menu items & all its food varieties.
3. How do I get a food ordering system for my area?
A: If you are looking for a food ordering system that is user-friendly in your locality, Chefs Without Limits is the right name to remember. Chefs Without Limits covers many cities & towns. You should see yours there. Your venue will be displayed by geo-location based on your registration and in turn customers can place orders for your venue in their area
4. Do you need an app to accept food orders?
A: Often food business owners looks for some mobile based app or service that helps them to accept food orders meant for their food business. This can easily be taken care of using the Chefs Without Limits mobile app.
5. Where can I put my cottage food business online?
A: Cottage food businesses are often considered a fine example of entrepreneurship where one gets the opportunity to run a business without investing lot of money. Essentially such entrepreneurs or business owners seek a platform to sell online that offers them with the ability to reach a wider segment of the target market. We simply let you do that, just register your cottage food business online at Chefs Without Limits.
6. Looking for a site that can schedule catering orders?
A: Do you need a site, portal or app that can schedule catering orders? Scheduling orders in any portal or app is crucial with any catering business handling many orders a day. Our site offers just that for your business once you register.
7. Does this app allow food trucks to be registered?
A: Are you looking for an app for your food truck business operation? Chefs Without Limits is a good choice in this regards. Food truck businesses can be registered in this site; portal or app and you can take, monitor and deliver all the orders.
8. I would like to sell my market store items online to customers in my neighborhood for pick-up & delivery, how do I do that?
A: It's simple, join Chefs Without Limits. There you can receive orders from customers for pick-up or delivery.