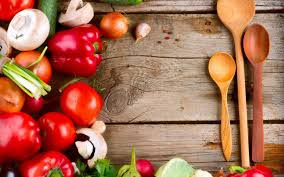 Whatever your current type of food business at the consumer level, you can get your business selling online right away. Easily build your menu online from your current menu or selected items for online/app sales & deliver in your area. Whether you are a sandwich shop, restaurant, sidewalk vendor, in the cottage food industry, attend a market, have a hot & fresh counter, run a fruit stand, health food store or a variety store - select goods or prepared items you currently sell & get online with Chefs Without Limits. Almost immediately you can be up & running online & with an app. The payment system is already integrated & ready to go.
If you want your business to be online right away receiving orders from an app, Chefs Without Limits is your answer. Are you looking for a way to increase sales in your area & have a staff member looking for a little more do, however, you need a convenient order system? With a smartphone handy, order notifications of new orders can arrive & in turn those deliveries made in your area.
Construct your menu online & have your business receiving orders via an app for delivery or pick-up in your area. There is no lengthy sign up process at all. As long as you are an existing legitimate vendor in the food business - register, input your menu, connect payments & you're ready to go. And do it all yourself online independently with no one to bother you & manage it all yourself.
Set your schedule for immediate orders or for bookings for a later time. If you run a restaurant, bakery or specialty food store - take orders via the app & deliver to your neighbourhood. If you run a hot & fresh counter, small market store, food truck or are a sidewalk vendor & carry a smartphone, with your phone handy, receive orders off the app & make deliveries in your area.
Essentially if you are a vendor or business that deals with the consumer food industry & are looking for an online site or app to start accepting orders right away & be notified via an app, Chefs Without Limits is your solution. There's no cost to sign up and a percentage is taken only on orders you receive. The site & app are all designed in a straight forward way & it is easy to use & understand.